After about 3 weeks without selling anything, I sold one of my coffee cup cozies last night! Hooray! Can we keep the sales coming? That's way to long to not sell anything. Let's not repeat that.
So I'm 79 sales away from 1,000! There are 5 months left in the year. (Wait... It's August already? Crap...) So that means... *doing some calculating.* I have to sell at least 16 items per month to make my goal. Ooooo.... that makes me nervous. I had a really good month last December, I believe I sold 60 items. But I have no idea how this year will go. The goal looks achievable, but I think it's going to be close.
Here is a photo of one of my coffee cup cozies: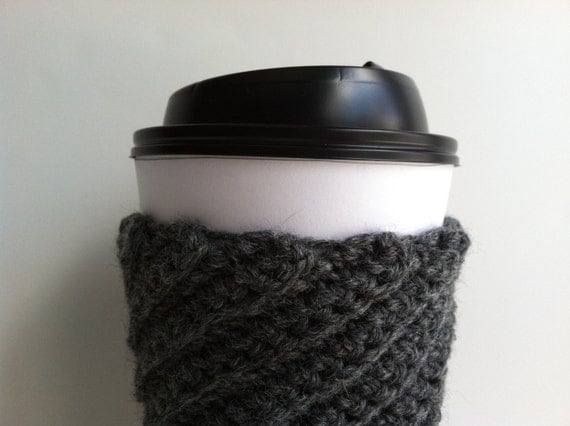 You can find this one, and the rest of the cozy collection here in my etsy shop.